RELIABLE &
AFFORDABLE DISSERTATION PROPOSAL WRITING SERVICE
From selecting a topic to researching, structuring and formatting – our PhD and MA experts can help you write a full dissertation proposal or just a part of it in a limited time.
GET A FREE QUOTE
Why Entrust Your Dissertation Proposal Writing to OZessay?
Here are the main reasons why students studying in Australia choose our service.
How to Order Assistance from Our Dissertation Writing Service?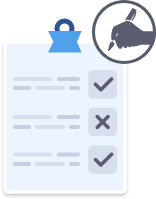 CHOOSE THE SERVICE YOU NEED
Fill in a quick order form or drop us a line on Messenger, indicate your deadline and academic level and upload detailed instructions for us to match you with a suitable subject matter writer.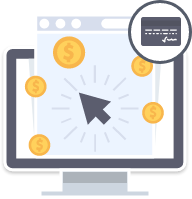 PROCEED WITH PAYMENT
Feel free to pay for the services of our expert with Visa, PayPal or MasterCard. Once we receive your payment, the assigned writer will immediately start working on your order.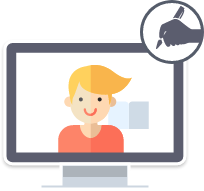 COMMUNICATE WITH YOUR WRITER
If you have any questions regarding your order or want to give some extra guidelines, you can log in to your customer account and start a live chat with your expert. It's 100% confidential!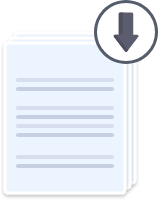 DOWNLOAD YOUR ORDER
On the delivery date or even some time before it, you will receive a notification and a link to your order. Just follow this link or sign in to your account to download your flawless dissertation proposal.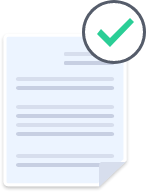 BE 100% HAPPY WITH YOUR PAPER
Improve your academic success and get rid of stress with the help of our service!
What Keeps Our Customers Coming Back
Check out the latest testimonials about our dissertation proposal writing service.
Noah R. , Australia

I placed many orders with OZessay and they never disappointed me. Last time I ordered a dissertation proposal. And it was written just the way I wanted. Thank you for your service!

XiaoYi X. , China

I'm an international student and I find it hard to write essays, not to mention dissertation. This site is my solution to study issues. Always good quality and fast help. Thank for you!

Kaitlyn W. , Australia

I'm impressed with their work! I've given them my dissertation proposal and a methodology, and they both came with excellent quality. You can bank on this service for such type of tasks.

Mia M. , Australia

I had a family emergency and had no time to write my proposal . I looked up this company and placed an order with them. The work was perfectly done, and I got great feedback on it. Thnx!

Lian C. , China

I hired a writer to write my dissertastion proposal. It came out to be organised and well formatted. I loved the wrok! I think I will be contacting them for my future academic needs.

Yamha A. , UAE

Timely services, great quality of work! I liked communicating with my writer and the way they structured my paper. Didn't find any mistakes in it. Customer service is friendly and attentive.

Huan Y. , China

After some waiting I received a top-quality dissertation proposal. My instructions were met and formatting was done as I asked. You are my great savior !

Adan G. , UAE

I'm thankful to this company and the writer for completing my dissertation proposal on time. The work delivered was perfect and the price was affordable. I won't return to my old writing service!

Layla D. , Australia

I've tried many writing services, but nobody has treated me and my papers the way OZessay did. They always understand my instructions, answer my questions 24/7 and deliver amazing work!
Our Guarantees
You get a paper written from scratch by a professional writer.
Once a paper has been written, it is checked for plagiarism with special software.
All OZessay writers are experts in a particular field of study.
You get unlimited revisions during the first 20 days from the date you received your paper.
TOP Writers
Order custom writing from OZessay writers and receive papers that fully match your requirements.
more writers
Struggling with a Dissertation Proposal? We Are Here to Help 24/7!
Writing a dissertation proposal is a challenging task for many students. Difficulties and challenges may arise due to the lack of time, tight deadlines, preoccupation with other pressing duties or simply the lack of clear understanding of how to write a well-structured proposal for a dissertation. That's when academic writing services like ours come in handy.
At OZessay, we offer professional assistance with all types of papers and help students at all study levels submit only high-quality and plagiarism-free academic projects on time. Our writers are knowledgeable and skilled in various areas of study, from Education and Marketing to Nursing and IT. Even if your deadline is looming, we will help you meet it with a winning paper in under 3 hours.
To get started on your dissertation proposal straight away, fill in a simple order form or contact us via email, phone, live chat or Messenger and give us your project details. It's that easy!
WRITE ME A PROPOSAL
FREQUENTLY ASKED QUESTIONS
1

What Is a Dissertation Proposal?

You may be wondering, what is dissertation proposal? This is simply a critical step towards writing a final thesis to get a Master's or PhD degree. It sets the stage for the project that you need to undertake and should, therefore, assist you to make definite plans for the final project. In other words, it helps you elucidate on what you intend to examine and how you plan to collect your data and conduct the analysis. A challenge that most students face is that sometimes the topic may change slightly in the course of doing the study, and thus their proposals may fail to help them identify the direction for their dissertations.

2

How to Choose a Dissertation Topic Proposal & Can You Help Me Develop It?

When it is time for you to write a dissertation, it is crucial that you come up with a good topic as this is a critical component in developing an impressive dissertation. A good topic for your dissertation will not only be presentable but will also be manageable when it comes to data collection. A weak dissertation topic will undoubtedly result in an unimpressive copy, something that with no doubt you will want to avoid. Worse still, a poor selection of topic can cost you time as you may want to start over again and find another topic. To prevent this, choose a topic that you feel is both impressive and manageable. Alternatively, we can help you develop your dissertation topic proposal.

3

How to Write a Dissertation Proposal?

You may be wondering how to write a proposal for a dissertation. Well, you need to understand that a proposal is a preliminary version of the dissertation that is written in a particular context. Your supervisor or readers may not be experts in the chosen topic, but they are definitely skilled scholars. For this reason, you should present a compelling reason why you want to study the subject, and your writings should be coherent.

The following are useful tips that can help you write a dissertation proposal:

Present a distinction between your main motive and subsidiary intents.
Communicate your motive upfront; the interest of the reader is to identify what you want to do.
Showcase only one version of your topic.
Do not try to write too much in your dissertation proposal as you may find yourself out of the matter.

4

What's the Structure for Writing a Proposal?

Before you start writing a dissertation, you need to know what to include in it. As such, it is essential that you come up with a proper dissertation proposal structure. Its purpose is to highlight the parts of your dissertation for you to know the details that you need to include in the specific parts. This will also give you a hint on which part should be tackled first. Besides, it will also help you determine if the dissertation is completed.

5

How to Write a Dissertation Proposal Outline?

When you write a dissertation proposal, you should be aware that it entails numerous stages such as writing an introduction, conducting the study and making the conclusion. However, the first and foremost stage that you need to accomplish before you proceed to write the actual dissertation is to develop a dissertation proposal outline. The outline serves as a sketch of your dissertation. It provides an overview of the parts and details that will appear in your final dissertation, in the most appropriate order. The first component of an outline is your dissertation title. Keep in mind that the title you choose should be relevant to your field of study.

The following are examples of titles that can be used for a dissertation in the field of human resources.

Impact of working overtime on employees in the manufacturing sector.
Impact of monetary rewards on employees.
How social media influences workplace relations.
How age difference impacts workplace relations.

The next component of your outline is the objectives or goals of carrying out your study. These are specific statements that define the measurable outcomes that you intend to find. There is no fixed number of them. It is, however, good to generate sufficient goals to enable measuring the progress towards achieving your primary purpose of the study. It is important to note that some tutors or supervisors recommend one clear, definite goal while others prefer the main goal supported by subsidiary intents. It is thus always good to consult with your supervisor when developing the topic and the objectives of your study.

The next component is the choice of literature. It entails research on existing works of other authors regarding your topic. Keep in mind that this should lead to and justify the aims of your study. In the outline, you also need to include the methodology you plan to use. This highlights the techniques you are going to use to address the goals of your dissertation. Besides, you will have to highlight your potential outcomes of the study. Mainly, you will have to include the results that you feel will most likely come out in regards to your goals. Another essential thing to add to the outline is the timeframe. It is simply a timetable that provides details on how you anticipate completing your dissertation by the date you are required to submit it. The last component of your outline is the list of references. It is a list of sources that you will use to write your dissertation. It is the same as the bibliography.

6

How to Write a Dissertation Proposal Introduction?

The introduction states your central question that needs to be researched, provides a background on the subject and relates it contextually to any broader issues that surround it. In other words, it highlights the reasons for carrying out this particular study. Remember to set the ideas in the academic context.

Your dissertation proposal introduction should:

Highlight the problem or the main issue that has made you want to do the study.
Describe why the question is worth exploring.
Explain the purpose and nature of your research.
Point out what results you hope to attain.

7

What to Include in the Body of My Proposal?

In this section, you have to give readers adequate ties to the existing works as well as the approach for conducting the actual study, how you plan to approach the goals of your research and the procedures and logic that you will employ.

The proposal's main body needs to convince the supervisor that:

Your work is relevant, new and original.
The methods you plan to use to conduct your study are appropriate.
The work you propose is realistic.
You are capable of carrying out the activities and administering the project.

8

How to Write a Dissertation Methodology Proposal?

This section describes actions that you will take to explore the study problem and the rationale for your application of particular techniques or procedures for identifying, selecting, processing and analysing information. Moreover, this is the section that allows your supervisor or readers to evaluate the reliability and validity of your study.

Your dissertation methodology proposal, therefore, needs to answer the following questions:

How will you collect data or generate them?
How will the data be analysed?

Bear in mind that you will need to write this section in the future tense since here you are explaining what you are going to do.

9

How to Describe My Aims and Objectives?

The central focus of the study is usually articulated regarding aims and objectives. The majority of students, however, find it difficult to understand the difference between these two terms. In study projects, aims are ordinary statements of intent written in broad terms to present what you wish to accomplish at the end of your project and what needs to be studied. Goals, on the other hand, are statements that define measurable outcomes. In other words, they point out how the aims of the study will be achieved. It is, therefore, essential to formulate your goals and intent of the project appropriately as they will determine the depth, scope and direction of your project.

Consequently, they should answer the following questions:

Who is the target reader of your project?
Where will the study take place?
What goals do you intend to accomplish?
How will the study be conducted?

It is also good to note that a proper study only comprises one aim and at least three goals. The goals should be included in a numbered list for them to be identified by your supervisor or readers.

10

How to Develop an Effective Literature Review & What Can You Help Me With?

As a writer in the field of academia, you need to present an analytical overview of the relevant information published on your project topic. The review, however, should be written in a manner that best suits the audience. For instance, if the audience does not know much regarding the subject of your topic, you need to demonstrate an instructional purpose. On the other hand, if the audience knows a lot about the issue than you, then you need to show that you are familiar, intelligent and an expert on the subject.

The purpose of this section, therefore, is to:

Align your study to the context of the broader academic community.
Present your critical review of the relevant existing works of other writers.
Help in identifying the gap within the existing works that your study is going to address.

With our experts by your side, you will come up with a literature review that:

Offers clues as to where future studies are heading.
Identifies gaps in the existing works.
Ensures that your project does not duplicate studies that have already been conducted.
Provide your readers with work that is written based on studies that are meaningful and relevant.

11

How to Deal with Research Constraints?

Research constraints are also known as limitations of the study. These are features of the study that can impact the interpretation of your findings. Such constraints may include but are not limited to difficulties in accessing participants, limited funding and inadequacy of instruments for carrying out the survey. Therefore, being able to identify and correctly provide a description of such problems will make you look like a real researcher. Since these limitations are normally out of the researcher's control, you should not worry about them because they affect almost all projects.

When making considerations, pay your attention to the following:

The instruments you plan to use.
The samples you intend to use.
Time restrictions.
The type of your analysis.

12

Can You Write Dissertations for Students at Different Academic Levels?

Usually, dissertations are written at masters and doctoral levels. Are you a PhD candidate? Trust us, we know the amount of pressure PhD students go through. Writing a PhD dissertation proposal is an aggravating task as you may fear that the final project may go wrong and you'll simply waste all those years of hard work and study. Similarly, if you are a master's candidate, the monster that may be standing between you and your career goals is the dissertation.

To ace this task, you can hire our experts. They have 5+ years of experience in writing masters or doctoral dissertation proposals. Choosing OZessay, rest assured that our pros will get your proposal done the way it should be and deliver it right on time. Mind, you can use our services at any time because we work 24/7.
Place an order now & get a 7% discount
Try our service for free. No credit card is needed.